Taking payment to a new level

Jumping from one app to another, and safely back again – while elegantly paying along the way. That's the customer journey with MobilePay for app payments.
Short and smooth. Fast and easy. And kind of fun.
A win-win - for you and your customers
Elegantly switch between your app experience and paying.
Seamless capture process

Refunding made possible

Webhooks make it possible to follow payments
1.
Sign up
Register by filling out our simple sign-up form and choose 'App payments'.
2.
Sign off
Dialogue about your needs followed by a signature on our contract.
3.
Join Sandbox
Join Sandbox, where you test and develop in a designated environment.
4.
Get integrated
Get integrated with assistance from our MobilePay Developer Support, including a review of the setup with your engineers, business developers and designers, to ensure the perfect solution for your clients and their customers.
5.
Launch
You're now a certified provider of joyful exchanges with MobilePay.
Optimise your conversion
Make sure to use the description parameter to confirm the order. Inform your customers to a greater extent during checkout - properly formatted description field boosts buyers confident and hereby reduces customer churn.
Description will be shown on payment screen, receipts and on the activity list in MobilePay.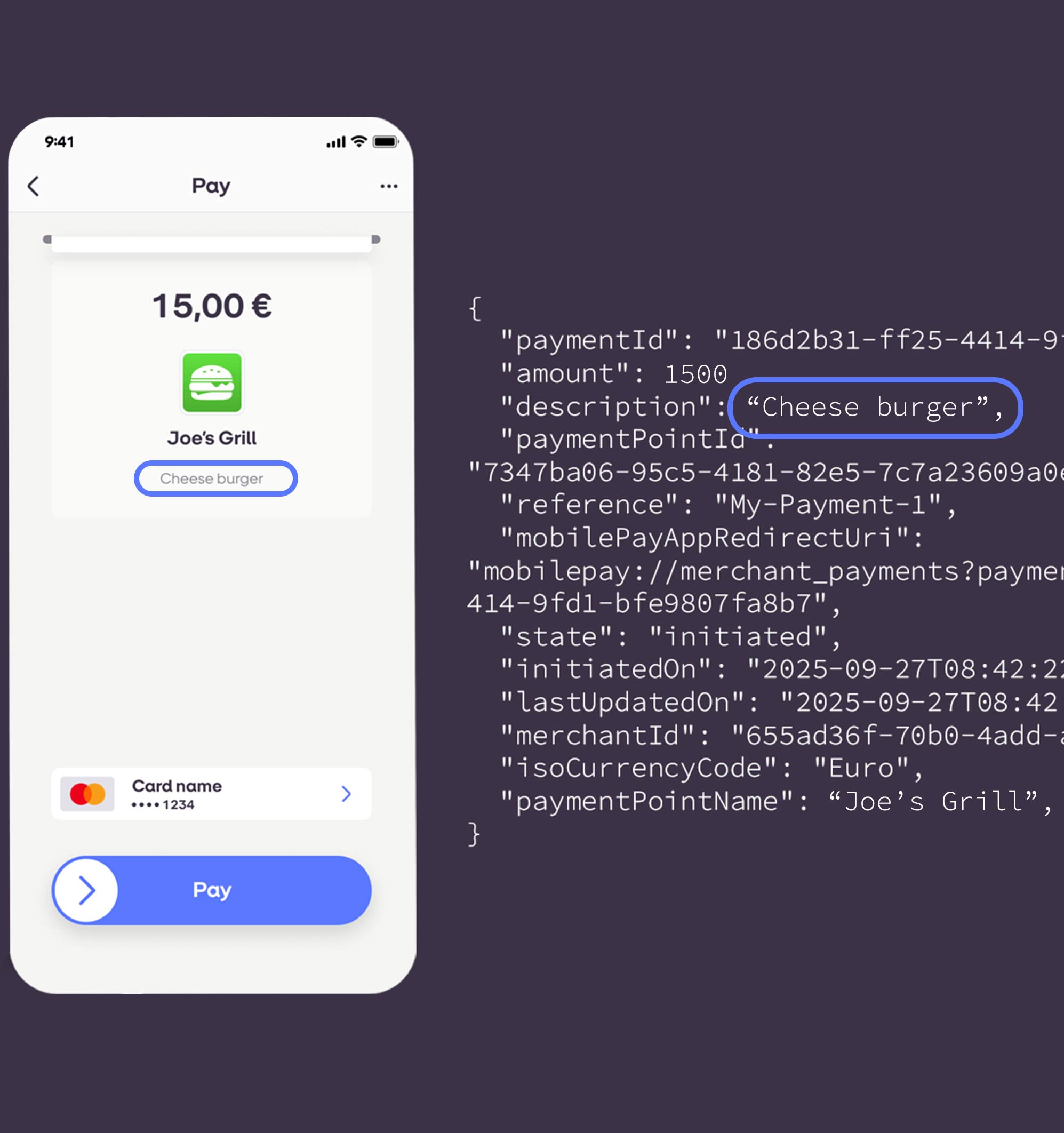 Increase sales easily
Many of our merchants have seen significantly higher conversion rates simply from putting the MobilePay logo at the top of their payment flow.
Placing the logo alongside the other payment options in your app is another way of giving customers a nice, smooth payment experience.
The MobilePay button should be top priority on phones and tablets.
Integrate MobilePay into apps